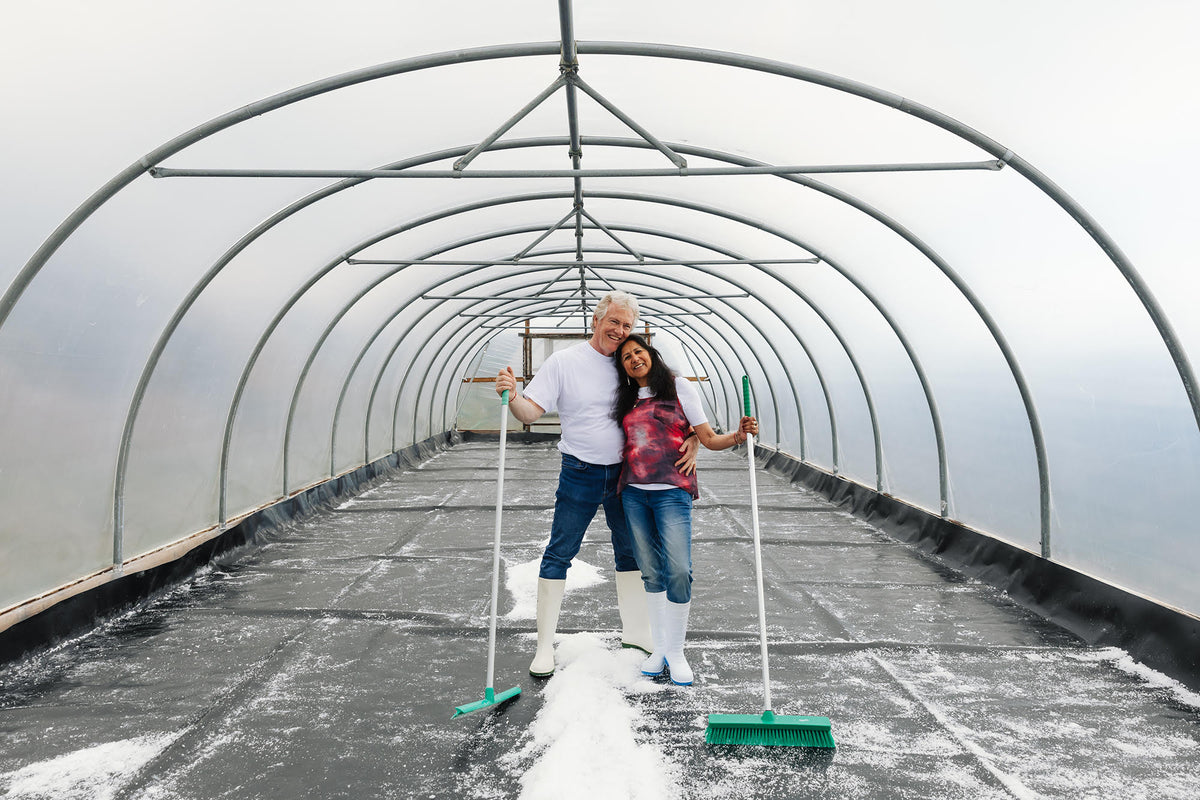 About us
Founded in 2011, the Isle of Skye Sea Salt Company is the first to produce sea salt on the island for 300 years.

Chris and Meena Watts, founders of the business, have many years experience of sustainable development work both in the UK and overseas.

From the outset, their central ethos was to create a sustainable and environmentally friendly business. They used their previous professional experience and knowledge to this end.

Chris used his extensive experience in sustainable design to develop a solar evaporation process that would rely only on the sun and wind to evaporate the sea water and produce the salt. The company was the first in the UK to develop and implement this process.

Harvested from the mineral-rich sea waters of Loch Snizort, the pure sea salt crystals have a distinct texture with a 'sweet' flavour. The sea salt salt has won numerous awards and is acclaimed by foodies and professional chefs alike.