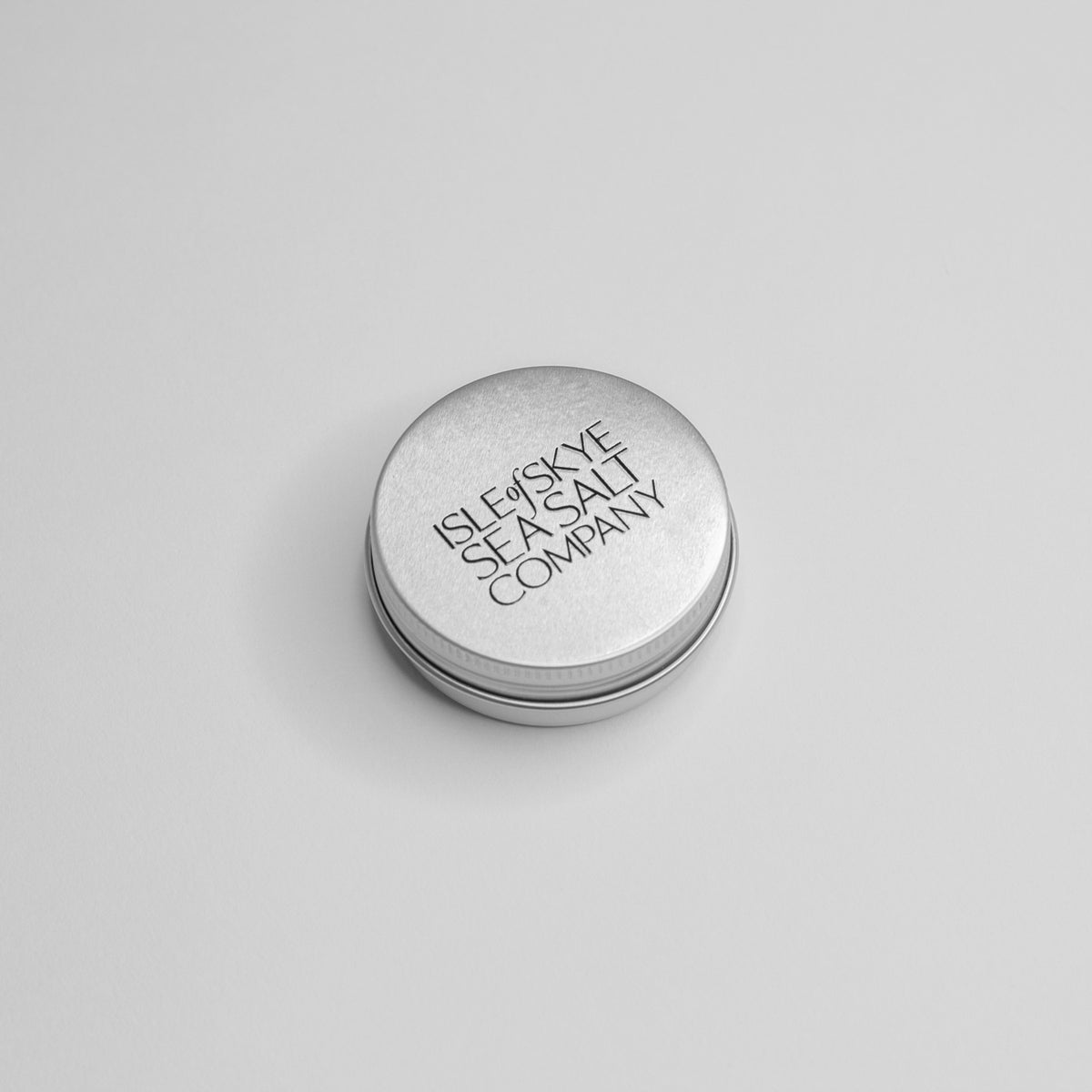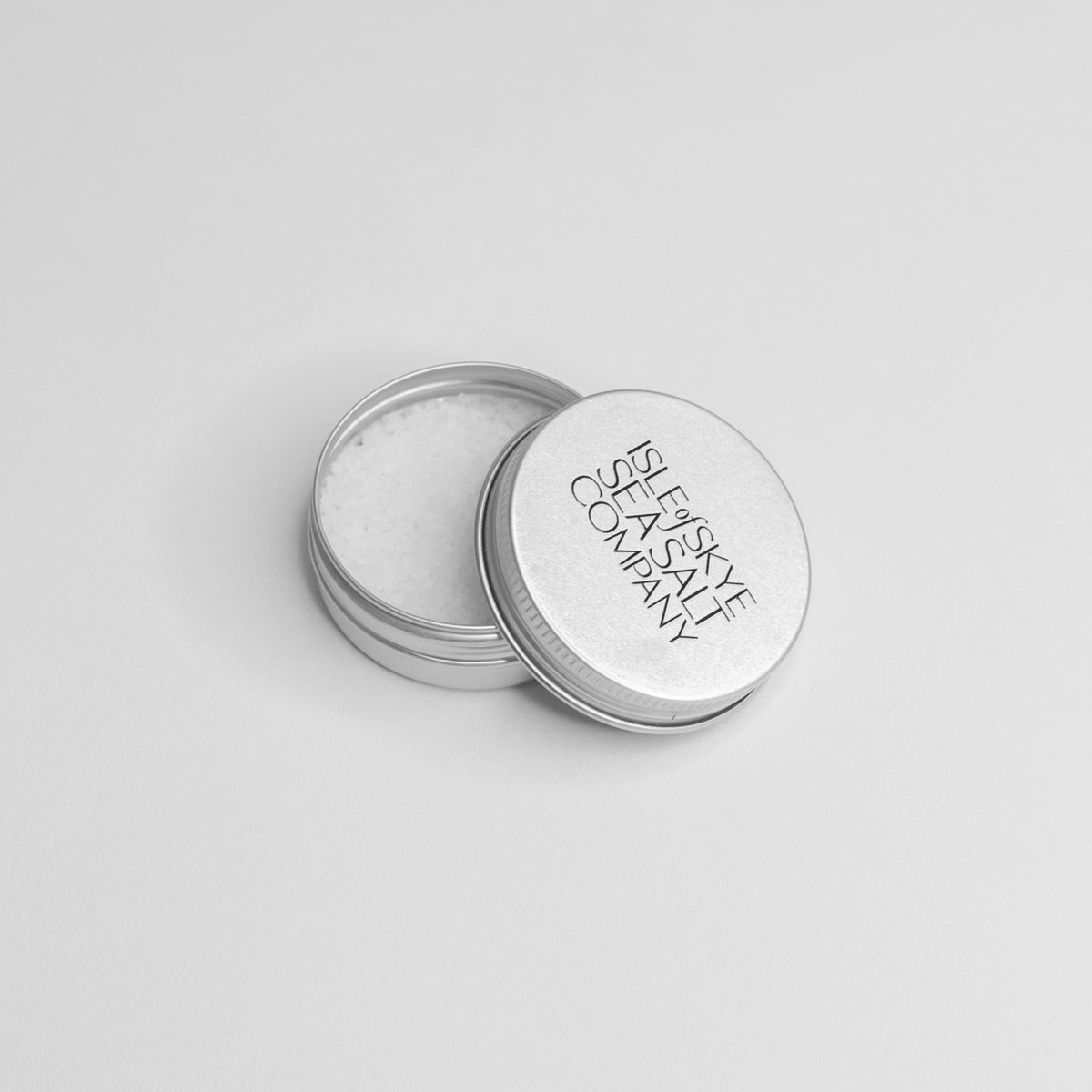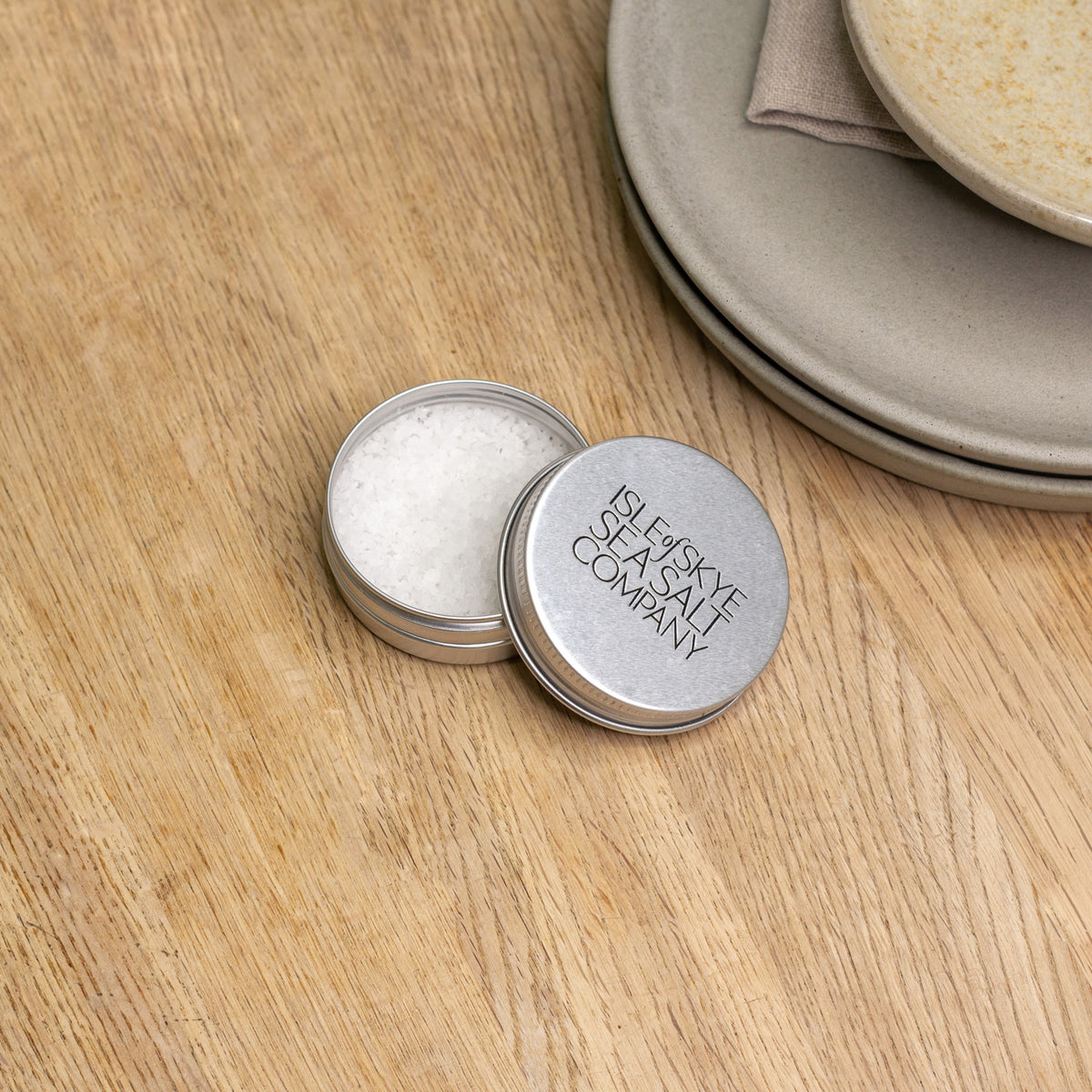 Travel Tin
Our multi award-winning, natural sea salt is made entirely from the mineral-rich sea waters of Loch Snizort on the Isle of Skye. We use only the sun and wind to transform it into pure sea salt crystals with a distinct texture and flavour.
Our durable/recyclable travel tins are ready packed with 20g of sea salt and are perfect for trying out our beautiful sea salt crystals. They are also great for carrying with you to festivals, picnics, camping or when you eat out.
These beautiful tins also make a perfect compact gift for family and friends.

Free postage with this product.