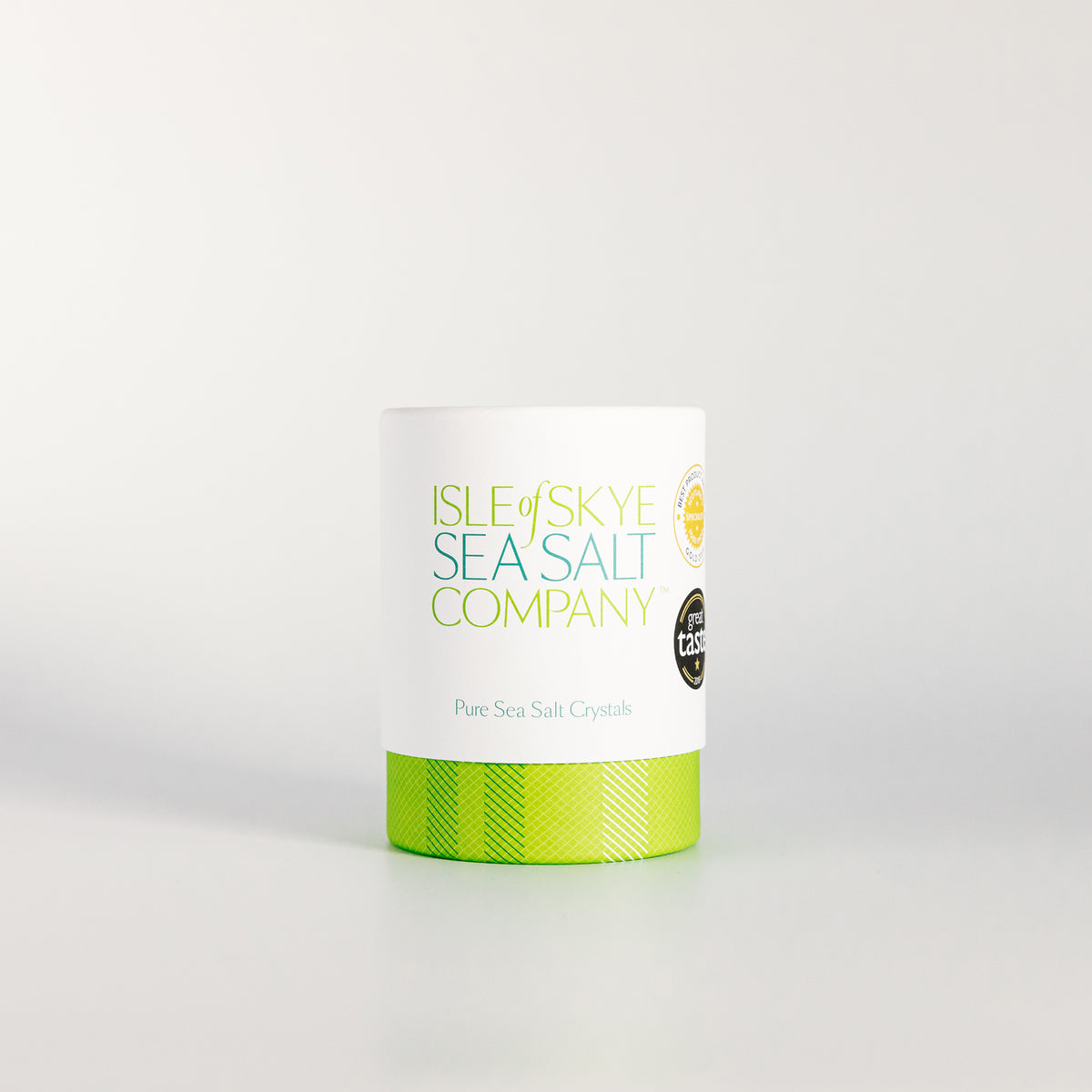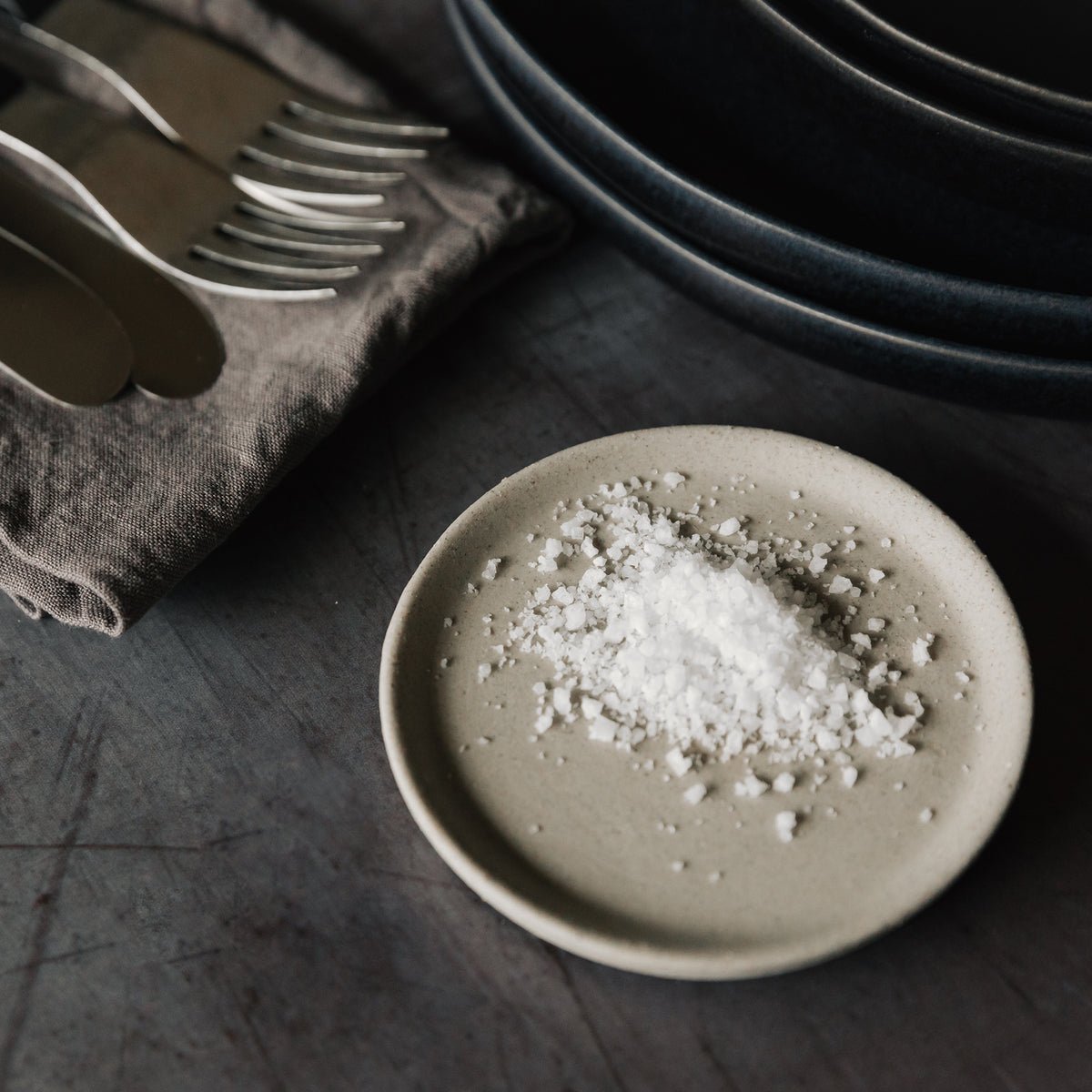 Pure Sea Salt Crystals, 75g
Our multi award-winning, natural sea salt made entirely from the mineral-rich sea waters of Loch Snizort on the Isle of Skye using just the sun and wind to transform it into pure sea salt crystals with a distinct texture and flavour.

The tub is is perfect for storing the salt and is designed to be used whilst cooking or at the table.

This tub makes a beautiful gift for food lovers.