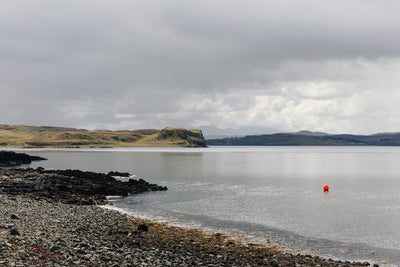 Posted on 22nd March 2022
Scran — Scotsman Podcast with The Three Chimneys
We were delighted to take part in the latest episode of the Scotsman podcast, Scran — Skye's the limit - sea salt, shellfish and the best of Scotland's larder by Rosalind Erskine.
In this episode, Rosalind visits the Isle of Skye where she meets many producers and people working in various food and drinks businesses across the island.
Thank you so much to The Three Chimneys for inviting us to join the podcast and to Rosalind Erskine for the experience - it was lovely to meet and share our story with you!

Listen to the podcast here.