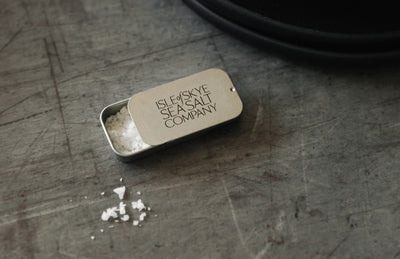 Posted on 30th September 2021
New Sea Salt Tins
Introducing our dinky sea salt tins! So handy to take anywhere with you - they easily fit into pockets or handbags.
Our tins are perfect for trying out our beautiful sea salt crystals and for carrying with you when you eat out, camping, picnics or giving to friends to sample. 
Each tin contains 10g of our multi award winning sea salt and can be ordered here with FREE shipping!